Inspired by curiosity, Wonder Kits are STEM-based activities that ignite a love of learning with only 10 minutes of prep time. Wonder Kits contain all the materials needed to run a hands-on, engaging activity for up to 25 students. Each kit features an easy to follow nationally aligned lesson plan, a how-to video, and helpful tips to fully engage students.
Stay Up To Date
Looking for savvy discounts and free resources? Sign up to join our community of educators who receive exclusive coupon codes, sneak peeks of new kits, and access to free resources!
Featured Wonder Kits
Featured Wonder Kits
Create-a-pult
Modeled after Medieval engineering, this Wonder Kit encourages you to launch your creativity even further by having you design your own catapult!
Gak Polymers
Is it a solid? Is it a liquid? It's a Polymer! Become a chemist and create your own squishy matter.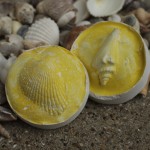 Fantastic Fossils
Recreate remnants of ancient Earth with this Wonder Kit as you dig deeper into fossilization!